Responding to natural disasters. Answering spiritual questions online. Training believers to reach their communities for Christ.
These are just a few of the Billy Graham Evangelistic Association's (BGEA) Gospel-centred efforts that wouldn't be possible without your prayers and support.
Meet a few donors helping us fulfil God's command to "go therefore and make disciples of all nations" (Matthew 28:19).
Debbie Troutman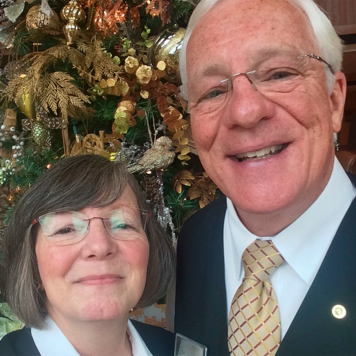 Favourite BGEA memory: Volunteering at the Billy Graham Library with her husband, Pete.
"It is wonderful. We get to do something we both enjoy, and we come away so blessed. Usually in the car our first question to each other is, 'What happened to you today?' or 'Who did you meet that was interesting?' … The whole world walks past you, [so] it's almost like foreign missions without leaving Charlotte."
Why I give: "The ministry is so effective, Kingdom-wise. … I believe if you are serving in a ministry where you know the integrity level and the use of the money is most effective, you should also be willing to donate what the Lord's given to you. You can ascertain that they're being good stewards, so we want to be good stewards."
Margaret Anderson
Favorite BGEA memory: Billy Graham's 1971 Crusade in Dallas, Texas.
"I was a believer at the time, but I hadn't had a personal relationship with God for too long. … I remember Billy Graham prayed that God would hold the rain off. I'll never forget this. It rained all around the stadium, but it did not rain inside that stadium. … It really touched me."
Why I give: "God has given us a commission to tell the whole world about Him so that people can have a relationship with Him. … People don't know they can have a personal relationship with Him. It's really awesome when you have it."
Would you like to join these donors in supporting the BGEA? Find out ways to give.
Give To Where Most Needed
I want to reach the world with the Good News by equipping the Billy Graham Evangelistic Association with resources — including personnel, materials, support services, buildings and more — to urgently respond to every opportunity to share Jesus Christ with others.
Give Now