By Haylie Campbell November 02 2023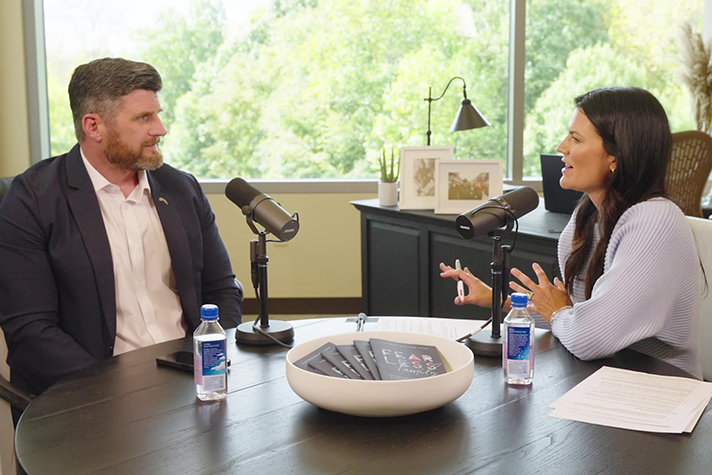 Around the world today, people are waking up to war. Men, women, and children in both Israel and Ukraine are faced with devastating grief and heartache.
"I think that can happen here. … Lives can change in an instant," Cissie Graham Lynch said on the newest episode of her Fearless podcast. "We've been given so much freedom. And for many of us, we've taken that for granted."
As believers, how should we respond to the conflicts taking place around the world? How can we talk to our children about these difficult situations?
Listen to this Fearless episode on Apple Podcasts.
For this third episode addressing the conflict in Israel, Lynch invited her brother Edward Graham, a father of four and a former Army Ranger, to share his thoughts on national security, war, and the church's response.
"As Americans, as voters, [and] as Christians, we have a responsibility to understand how the world works and what's happening out there," he shared.
"These aren't just political issues. These are Biblical issues. They affect us. Yes, as Americans, but also as Christians," Lynch said.
Topics such as national security and war can be difficult for believers and churches to address but ignoring them does not minimize their significance.
"The best way I talk with my kids is usually through prayer and Scripture time," Edward Graham said. "My kids get to be a part of the conversation."
Every morning, as Edward Graham drives to school, his fourth grader prays for peace in Ukraine and Israel.
In the midst of such constant chaos and tragedy, the greatest comfort we can offer to others—and to our own children—is the peace found only in Jesus Christ.
"We're not to live in fear. I don't fear the future because I know where my hope is anchored," Lynch said, encouraging listeners to stay informed and to continue praying for God's love to prevail in this time of war.