Dear Friend,
This Christmas will be one unlike any we have ever seen. While the usual festivities will be there, it will be a time of isolation, loneliness, and anxiety for many people.
The world that greeted the Lord Jesus Christ more than 2,000 years ago had similar hardships and problems. He was born in a lowly stable, his parents were separated from home and loved ones, and their future was uncertain. Who would have believed on that first Christmas night that this child would one day be the Saviour of the world? Years later He said, "Peace I leave with you, My peace I give to you; not as the world gives do I give to you. Let not your heart be troubled, neither let it be afraid" (John 14:27, NKJV).
When the pandemic hit earlier this year – when hearts were gripped with fear and entire nations shut down – who could have known what God was about to do?
Because of the faithful prayers and gifts of friends like you, 2020 was not a year of quarantine or lockdown for the Billy Graham Evangelistic Association (BGEA). It was a year of great opportunity and open doors for the Gospel across the globe, and it would not have been possible without you.
In September, BGEA celebrated 70 years of proclaiming the Good News of Jesus Christ all over the world.
Over the decades, friends like you have helped us take this unchanging message to millions of people through our evangelistic Crusades.
In 1959, my father held his first Australian Crusade in Melbourne and shortly after, a New Zealand Crusade in Auckland. Since then, BGEA has been heavily involved in ministry in both Australia and New Zealand.
Through the years, my father preached to many people in cities such as Melbourne, Sydney, Brisbane, Auckland, Christchurch and Wellington. My son Will Graham and I have partnered with local churches through evangelistic outreach events in places like Perth, Darwin, Adelaide, Alice Springs, Kalgoorlie, and soon Tasmania.
We thank God for the countless lives changed by the Gospel of Jesus Christ in Australia and New Zealand in these past 70 years.
When COVID-19 struck – and in-person evangelism was put on hold – we adapted and seized the opportunity to share God's love through many other avenues.
The ongoing partnership of friends like you has ensured that millions have heard about the peace and hope of Christ through our internet evangelism ministry, our Billy Graham Rapid Response Team (BG-RRT) chaplains, and many other ministries.
Our global internet evangelism ministry is still reaching lives every hour of every day, all over the world, with the power of the Gospel.
Ben,* a 17-year-old, found our online ministry where he connected with a trained Search for Jesus chat coach. "With all this coronavirus thing going around, it's so scary to me. I'm really not a religious person but I don't know who else to turn to but God," he said. He shared that his father was a drug dealer and his mother an addict, and wanted to know if there is more to life than disappointment and hardship. As the volunteer coach explained how God is our only source of peace, Ben responded, "I want to confess my sins. I want to be saved." The volunteer walked the young man through repenting his sins and turning his life over to Christ, and also shared a free online discipleship course with him, encouraging the teen to read God's Word for himself.
Crisis situations, like COVID-19 or any tragedy in life, present opportunities to offer the Lord's love and comfort.
The current spiritual environment in our countries has shown us the increasing need to have more of our chaplains trained and ready to deploy. Because of your support, the BG-RRT chaplains deployed to Queensland, New South Wales, and Victoria to offer hope in the aftermath of one of Australian's worst bushfire seasons in late 2019 to early 2020.
In order to equip believers like you to minister in these challenging times, we have also introduced a short video series and a more in-depth, on-demand training called Sharing Hope in Crisis. This will equip you to share God's love and comfort with family, friends and co-workers as you learn what to say and what not to say when people are going through trials.
If you or someone you know could use comfort and prayer during this time, we also have BG-RRT chaplains in Australia who are available to talk by phone. You, your loved ones, or neighbours can request a call back from a chaplain. Please share this with anyone who needs it.
There is hope for the future, and we want to tell everyone that this can be found through a relationship with Jesus Christ.
Thank you for your partnership with us in this urgent hour. Even in trying times, your prayers and gifts are taking the Gospel faithful supporters like you that this ministry has been able to continue not only for the last 70 years, but also through this especially difficult year – and we thank God for you!
Your continued giving will make it possible to keep sharing the Gospel for many years to come. Will you prayerfully consider how you can be a part of God's ministry this Christmas?
*Name changed for privacy
May God richly bless you,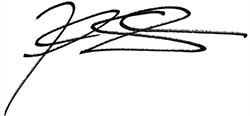 Franklin Graham
President
Give To Where Most Needed
I want to reach the world with the Good News by equipping the Billy Graham Evangelistic Association with resources — including personnel, materials, support services, buildings and more — to urgently respond to every opportunity to share Jesus Christ with others.
Give Now