By Haylie Campbell August 16 2023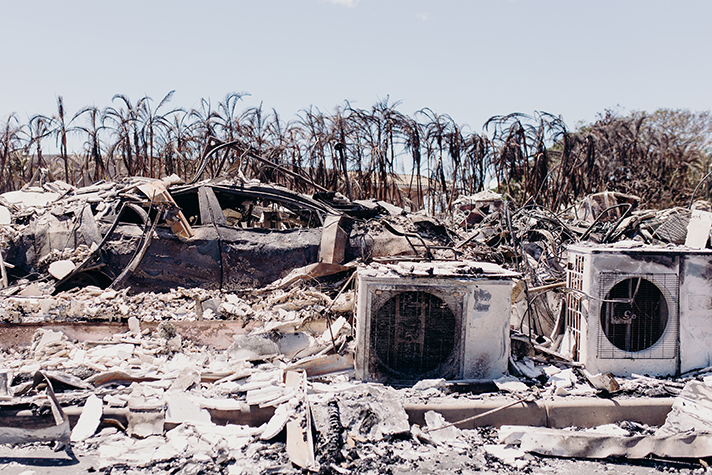 The Billy Graham Rapid Response Team (BG-RRT) is ministering in Maui after wildfire claimed at least 99 lives with hundreds of others still missing.
Strong winds from Hurricane Dora 800 miles to the south caused flames to spread quickly on the island, decimating the beach town of Lahaina. Some residents were forced to run into the ocean to avoid being burned.
Franklin Graham asked for urgent prayer: "Pray for residents, first responders, and leadership in the wake of this devastating disaster."
The Lahaina tragedy marks the deadliest wildfire in U.S. history.
"Our hearts are so heavy as we learn more about the total devastation on Maui and the rising death toll," said Josh Holland, international director for the BG-RRT. "As we pray for all those impacted, the Billy Graham Rapid Response Team has chaplains on the ground in Maui now to minister and assess how we can offer more support in coming days."
As the fires raged this week, tourists were advised to stay away and nearly 15,000 people left the island on Thursday. Some of the displaced residents were flown to Oahu to shelter in the Hawaii Convention Center.
Cell phone service has been compromised in Maui, which is complicating response efforts in areas ravaged by the fires.
"[It] looked like a bomb went off," Maui Mayor Richard Bissen Jr. said. "We are grieving with each other during this inconsolable time. In the days ahead, we will be stronger as a 'kaiaulu,' or community, as we rebuild with resilience and aloha."
Will you pray for all those impacted by this fire, that God would provide the peace that surpasses all understanding?